Advertisements - Advertising at The News And Times - advertising-newsandtimes.com | WE CONNECT!
Puerto Rico Media – Opinions   –
Category: Local Opinions – Puerto Rico | Local Opinions – Puerto Rico – The Puerto Rico News & Times  –

________________________________
Opinión – ENDia | Opinión – El Vocero |  My Comments | My Opinion
4.13.18
4.12.18
____________________________________
MI HUMILDE OPINIÓN EN POCAS PALABRAS
______________________________________
Puerto Rico camina hacia un plan fiscal ejecutable http://bit.ly/2pTCtEP pic.twitter.com/smWXmSkbPN
Mon, 02 Apr 2018 12:30:58 +0100
Puerto Rico camina hacia un plan fiscal ejecutable http://bit.ly/2pTCtEP  pic.twitter.com/smWXmSkbPN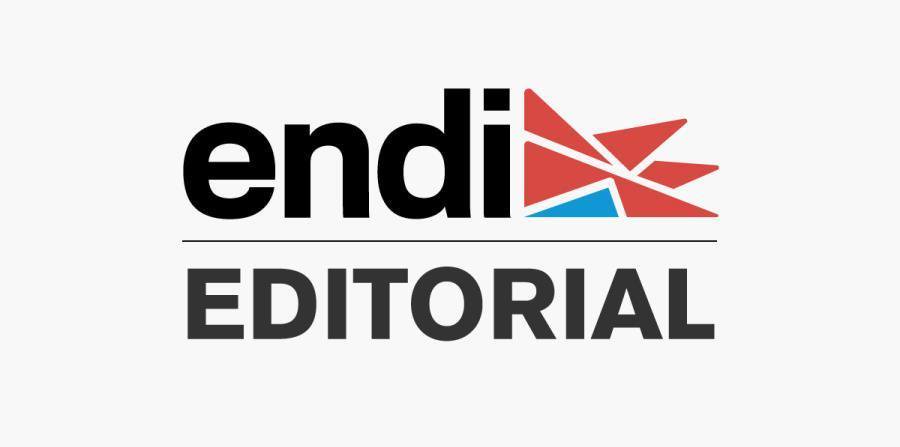 lunes, 2 de abril de 2018
En la cercanía del segundo aniversario de la creación del marco legal federal diseñado para resolver el abismo financiero público de la isla, nos acercamos al nacimiento de un plan que trace con claridad el rumbo fiscal hacia el equilibrio presupuestario y la respuesta organizada al endeudamiento.
Aunque persisten diferencias entre la Junta de Supervisión Fiscal y el Ejecutivo puertorriqueño en torno a determinados contenidos de la fórmula fiscal sometida por el gobierno local, de ninguna manera estas opacan las fuertes áreas de coincidencia que empujan hacia el consenso total.
Una zona de sincronía clave es plantear la inyección de fondos federales para la recuperación como una inversión en la infraestructura y la revitalización de la economía.
Es significativo el endoso de la Junta a la visión del gobierno puertorriqueño de enlazar los ajustes, que son obligatorios ante la precariedad, a una agenda abarcadora de reconstrucción y estímulo económico, al amparo de los desembolsos del gobierno estadounidense. Esta visión se refuerza por el contexto de los severos daños huracanados sufridos por la mayor parte de la infraestructura vital de la isla.
También entra en terreno positivo el reconocimiento, tanto del gobierno como de la Junta, de la necesidad de implantar reformas estructurales en el aparato gubernamental. Estas proveerán apoyo a las iniciativas públicas y privadas para el crecimiento sostenido de la economía.
Esa reestructuración, así como las medidas de ahorro, es vital ante el hecho de que la inyección federal de mitigación de la crisis causada por el huracán no será permanente. Tampoco se postergará de forma indefinida la responsabilidad de Puerto Rico de atender sus deudas.
En el tema laboral, las desavenencias tocan más bien el momento de su implementación, no necesariamente su contenido.
Trabajando a partir de las áreas de armonía, el gobierno insular y la autoridad supervisora transmitirán, al Congreso y la Casa Blanca, un mensaje inequívoco en torno al progreso de la implementación del estatuto federal Promesa.
La audiencia pública que el congresista Rob Bishop se propone celebrar para auscultar el estado del cumplimiento con la ley Promesa, es un foro apropiado para presentar a Washington la capacidad de ambas entidades de concebir un plan fiscal certificable. Coincidimos con Bishop en que la transparencia, rendición de cuentas, buena voluntad y cooperación entre Puerto Rico y la Junta son clave para la recuperación puertorriqueña.
Mientras, el Tribunal Federal ha reiterado la importancia de que el diálogo entre el gobierno local y la Junta resulte en acuerdos. La jueza Laura Taylor Swain es responsable, bajo la jurisdicción de Promesa, de pasar juicio definitorio sobre la responsabilidad de Puerto Rico con los bonistas.
Definitivamente, una alianza constructiva entre el gobierno y la Junta puede completar a cabalidad la receta fiscal ejecutable, incluso bajo términos afines a las prioridades del Ejecutivo de Puerto Rico.
Tomemos como ejemplo el caso de las pensiones, un área pendiente de acuerdo entre la Junta y el gobierno local. Las reservas del sistema de retiro son prácticamente inexistentes. Además, sobre el sistema pesa una deuda que no está asegurada.
Dejar en manos del Tribunal la forma en que Puerto Rico responderá por una obligación vinculada a la economía personal de muchos de nuestros ancianos, es exponerlos como mínimo a un recorte de pensión más agudo que el propuesto por la Junta. Los objetivos de la entidad incluyen, además de austeridad en esta partida, garantizar un fondo para los pagos a los retirados.
El terreno está allanado afinar el plan fiscal y hacerlo certificable. Con finanzas saludables y los acreedores atendidos, Puerto Rico podrá regresar al mercado de valores en busca de capital que respalde iniciativas para el desarrollo de la economía a largo plazo.
El plan fiscal debe ser el facilitador del emprendimiento de nuevos modelos de gobernanza y producción que incentiven la competencia y la creación de empleos.
Local Opinions – Puerto Rico 
 The New Dia.com
___________________________________________
Advertisements - Advertising at The News And Times - advertising-newsandtimes.com | WE CONNECT!