Advertisements - Advertising at The News And Times - advertising-newsandtimes.com | WE CONNECT!
La primera ministra de Nueva Zelanda, Jacinda Ardern, quien se convirtió en un ícono mundial de la izquierda y ejemplificó un nuevo estilo de liderazgo, anunció el jueves que dejará el cargo.
Con solo 37 años cuando se convirtió en líder, Ardern fue elogiada en todo el mundo por la forma como manejó el peor tiroteo masivo de la historia del país y el coronavirus. Pero enfrentó crecientes presiones políticas en casa y un nivel de virulencia que no habían experimentado líderes anteriores de Nueva Zelanda.
Aún así, su anuncio causó impacto en toda la nación de 5 millones de personas.
Conteniendo las lágrimas, Ardern dijo a los periodistas en Napier que el 7 de febrero sería su último día como primera ministra después de cinco años y medio en el cargo.
"Sé lo que requiere este trabajo, y sé que ya no tengo suficiente en el tanque para hacerle justicia. Es así de simple", dijo.
Partido Laborista elegirá nuevo líder el domingo
Los legisladores de su Partido Laborista votarán por un nuevo líder el domingo.
Ardern se convirtió en una inspiración para las mujeres de todo el mundo después de ganar el primer puesto en 2017. Parecía presagiar una nueva generación de liderazgo: estaba a punto de convertirse en millennial, había grabado algunos discos como DJ a tiempo parcial y no estaba casada como la mayoría de los políticos.
En 2018, Ardern se convirtió en la segunda líder mundial en dar a luz mientras ocupaba el cargo. Más tarde ese año, llevó a su pequeña hija al piso de la Asamblea General de la ONU en Nueva York.
En marzo de 2019, enfrentó uno de los días más oscuros en la historia de Nueva Zelanda cuando un supremacista blanco irrumpió en dos mezquitas en Christchurch y asesinó a 51 fieles. Semanas después, Ardern aprobó nuevas leyes que prohibieran los tipos más letales de armas semiautomáticas.
Ardern fue elogiada a nivel mundial por la respuesta inicial a la pandemia que logró impedir durante meses que el virus ingresara al país. Pero se vio obligada a abandonar esa estrategia de tolerancia cero a medida que se propagaban variantes más contagiosas y con la llegada de las vacunas.
Ardern y su gobierno también enfrentaron críticas de que era grande en ideas, pero carente de ejecución. A los partidarios les preocupaba que no hubiera logrado los logros prometidos en temas como vivienda y la reducción de la pobreza infantil, mientras que los opositores dijeron que no se estaba enfocando lo suficiente en el crimen y la economía.
¡Conéctate con la Voz de América! Suscríbete a nuestro canal de YouTube y activa las notificaciones, o bien, síguenos en las redes sociales: Facebook, Twitter e Instagram.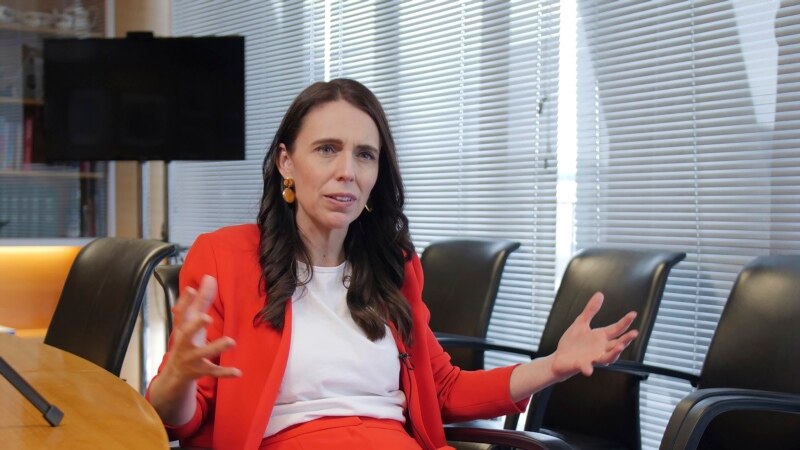 Voice of America – Voz de America – Noticias
Advertisements - Advertising at The News And Times - advertising-newsandtimes.com | WE CONNECT!