Advertisements - Advertising at The News And Times - advertising-newsandtimes.com | WE CONNECT!
El líder de un pequeño grupo polígamo en la frontera entre Arizona y Utah tenía por lo menos 20 esposas, la mayoría menores de edad, y castigaba a los miembros que no lo trataban como profeta, según documentos presentados a tribunales federales.
Samuel Bateman era miembro de la Iglesia Fundamentalista de Jesucristo de los Santos de los Últimos Días, hasta que se salió y creó su propio grupo. Era mantenido económicamente por seguidores que le entregaban sus esposas e hijas para que fueran esposas de él, según los documentos del FBI.
Los documentos presentados el viernes ofrecen un vistazo a lo hallado por los investigadores en un caso que inicialmente salió a la luz en agosto. Acompañan cargos de secuestro y de impedir el proceso contra tres de sus esposas: Naomi Bistline, Donnae Barlow y Moretta Rose Johnson.
Bistline y Barlow tenían programado comparecer ante tribunales en Flagstaff el miércoles. Johnson aguarda extradición desde el estado de Washington.
Las mujeres están acusadas de fugarse junto con ocho de los hijos de Bateman, que fueron colocados bajo custodia estatal en Arizona. Los hijos fueron hallados la semana pasada, a cientos de kilómetros (millas) de distancia en Spokane, Washington.
Bateman fue arrestado en agosto cuando alguien vio dedos pequeños saliendo de la abertura de un tráiler que transportaba por Flagstaff. Pagó fianza pero fue arrestado nuevamente y acusado de obstruir a la justicia en una investigación federal sobre si los niños estaban siendo transportados de un estado a otro para actividad sexual.
Los documentos dicen que Bateman, de 46 años, incurrió en tráfico sexual infantil y poligamia, pero las acusaciones actuales no están vinculadas con esos cargos. La poligamia es ilegal en Arizona, pero en Utah fue despenalizada en 2020.
El portavoz del Departamento de Atención Infantil de Arizona, Darren DaRonco y el portavoz del FBI Kevin Smith se negaron a formular declaraciones el martes. El abogado de Bistline no respondió a un pedido de comentario y el de Barlow se negó a declarar. De momento no hay registros de un abogado para Johnson.
¡Conéctate con la Voz de América! Suscríbete a nuestro canal de YouTube y activa las notificaciones, o bien, síguenos en redes sociales: Facebook, Twitter e Instagram.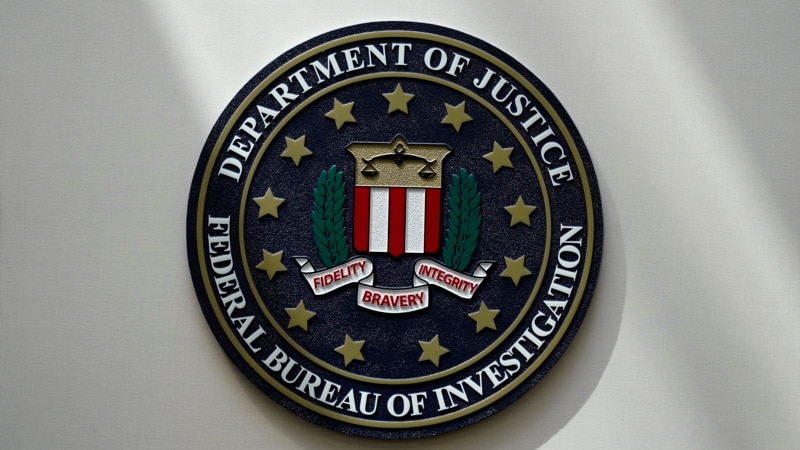 Voice of America
Advertisements - Advertising at The News And Times - advertising-newsandtimes.com | WE CONNECT!